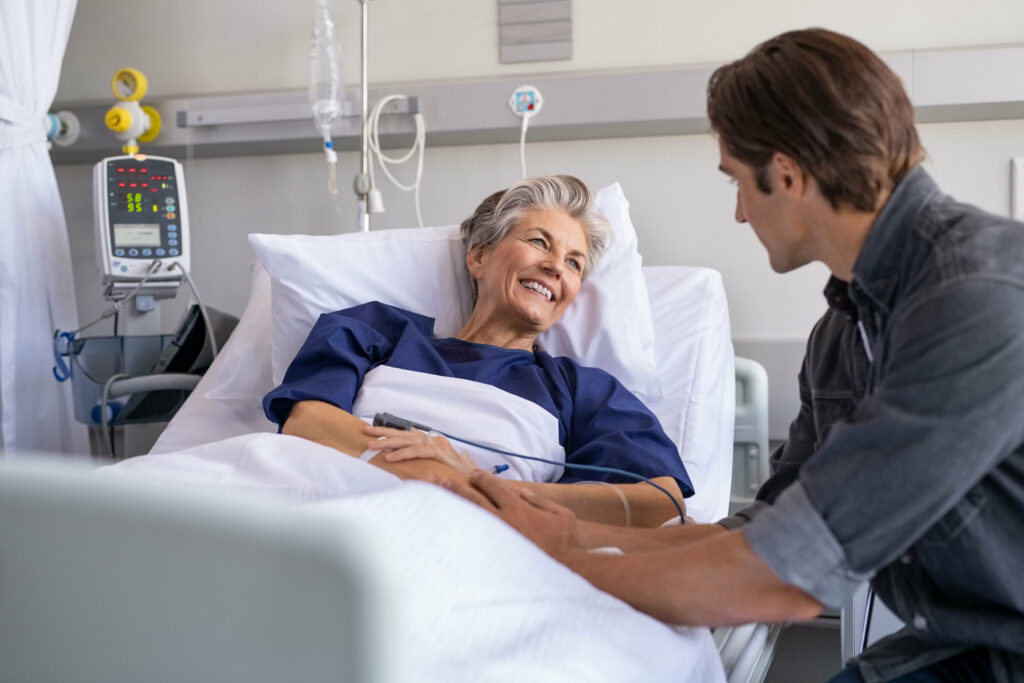 Swing Bed Program
Flexible Care.
Maximum Benefits.
The Swing Bed program at Rainy Lake Medical Center provides short-term, skilled care in a hospital setting, allowing your healthcare team to change — or "swing" — your level of care from acute (requiring hospitalization) to nursing, rehabilitation, or other skilled services. Even if you received care at another hospital, you can take advantage of the benefits of the Swing Bed program at Rainy Lake Medical Center.
The Swing Bed program ensures you receive the appropriate level of care and maximize your Medicare health plan benefits — while remaining close to home and family.
Questions?
Call us at 218.283.5459
Therapies Available Through The Swing Bed Program:
Physical, occupational, and speech therapies
Nursing
Dietary
Counseling
Pharmacy
Case Management
Patient activities
End-of-life care
Swing Bed Program FAQs
How long is the Swing Bed Program?
Length of participation in the Swing Bed program can vary. Most patients stay less than 20 days and are discharged once they have met their therapeutic goals or no longer require skilled care. Those who are expected to require skilled care for more than 20 days are often transferred to a nursing home or other appropriate facility.
What are the participation requirements?
Patients utilizing the Swing Bed Program must be covered under Medicare insurance, or by a plan that has Skilled Nursing Facility (SNF) Benefits. Patients must receive acute care as a hospital inpatient for a medically necessary stay of at least three consecutive days at RLMC, or be immediately transferred following a three-day stay at another facility. Patients must require rehabilitation, skilled nursing, or a skilled care service following this acute care hospitalization.
Although the needs of each Swing Bed patient are unique, those participating in the Swing Bed program for rehabilitation are expected to be able to perform basic daily tasks—getting up and out of bed, dressing in street clothes, eating meals at a bedside table, engaging in entertainment/socialization activities, and participating in physical therapy and/or occupational therapy as applicable.
Is this program covered by insurance?
Swing Bed services are covered by Medicare and many private insurance carriers. Our Patient Financial Counselors are available to discuss these options with you.
Prescription medications are covered by Medicare when you are in the Swing Bed program, however non-prescription medications, supplements, and personal care items are not. If your physician orders non-prescription medications, such as an antacid or stool softener, they may be brought from home, or purchased from a local drugstore or the hospital.
Will insurance cover a longer stay?
If a patient is in the Swing Bed program and needs services beyond 20 days, a copay will be in effect for the remainder of their stay. Secondary insurance companies may pay copays beyond 20 days.