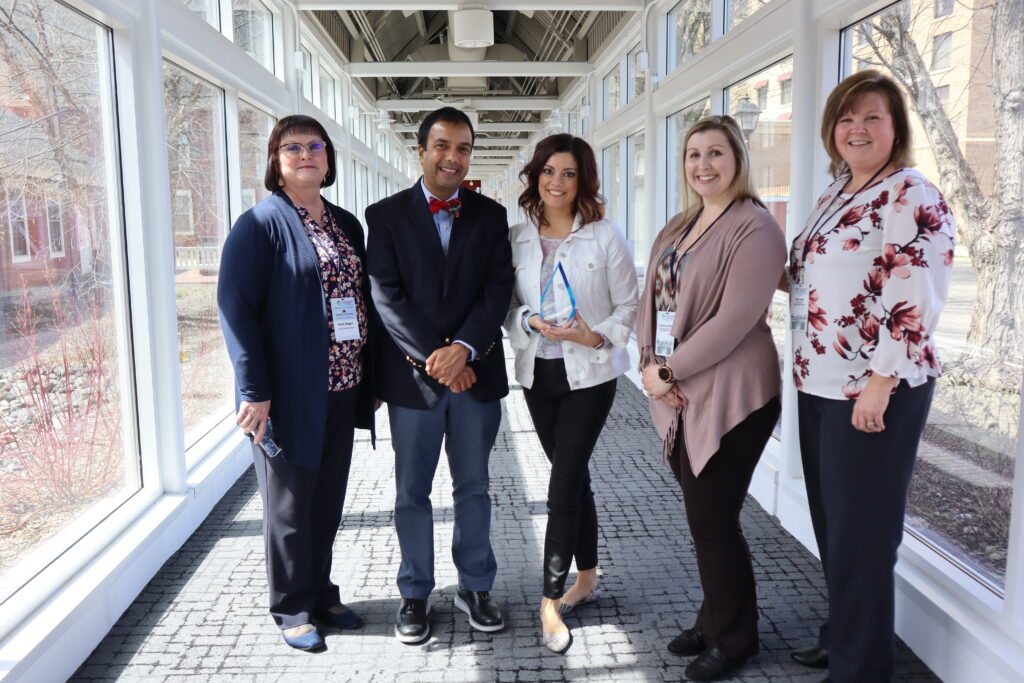 Rainy Lake Medical Center was among 20 hospital and health system teams and individuals from across Minnesota recognized April 19 by the Minnesota Hospital Association, or MHA, for their efforts and innovations to retain and recruit Minnesota's health care workforce.
RLMC was the recipient of the Organizational Culture Team Award for its Icebox Initiative, an effort that started four years ago to help elevate the facility's culture and ensure RLMC was meeting its mission and vision. The Initiative is driven by the values: integrity, respect, compassion and excellence through teamwork.
The award, among others distributed by MHA, celebrates achievements in workforce development, despite challenges created by a variety of economic trends and ongoing effects of the pandemic.
"We're honored to receive this award, as it shows us that the hard work we're doing at RLMC is being recognized by not only our staff, but others in the industry," said Andrea Pastor, director of special projects and strategic initiatives. "The RLMC staff is incredibly proud of our culture, and all the work we've done in the past four years. We're excited to see what the future brings."
"This award recognizes the outstanding work teams at Minnesota hospitals and health systems are doing to invest in their staff, as well as celebrate achievements in workforce development, despite a difficult and changing landscape," said RLMC CEO Robb Pastor. "Because of everyone's hard work and dedication, we saw – and continue to see – incredible results. Our efforts and reputation are being heard about and recognized all over the region and state. All of this has been possible because of the work our team does daily. Congratulations to our entire RLMC team."
Dr. Rahul Koranne, president and CEO of MHA, said there is incredible work being done every day to address the workforce shortage and provide the highest quality care to patients.
"It is not only incredibly important to honor these teams and individuals doing this work, but also valuable to convene these frontline leaders to share and learn from each other," Koranne said.
Top 6 percent
In addition to last week's award, RLMC employees last fall completed an engagement survey and achieved an overall score of 4.45, which puts them in the 94th percentile of all hospitals surveyed.
Pastor said RLMC's greatest asset is its employees and making sure they know they are valued is a top priority.
"While we know we can never be perfect, we will always look for ways to improve, and this survey helps employees voice suggestions and concerns," he said. "We're so proud of everyone at RLMC, and all they do to provide exceptional care to our communities."
About RLMC
RLMC offers emergency care, surgery, cardiology rehab and diagnostics, chemo and infusion therapy, family medicine clinics, radiology, obstetrics and gynecology, respiratory therapy, therapy services, hosts sleep studies, laboratory services, orthopedics, swing bed care – both acute and skilled nursing.