Daniel Courneya, MD  – Diagnostic Radiologist
Dr. Courneya graduated from the University of Minnesota School of Medicine and completed his internship and post graduate work at Hennepin Medical Center. He completed his residency in radiology at Duke University Medical Center. Dr. Courneya interprets images including mammograms, CT's, MRI's, X-rays , performs pain management injections as well as patient procedures such as biopsies.
Dr. Courneya  is a highly skilled and experienced in Intervention/Diagnostic Radiology.  With many years of experience, Dr. Courneya is known for his exceptional medical expertise and compassionate patient care. He has dedicated his career to diagnosing and treating a wide range of medical conditions while providing personalized healthcare services to his patients. Dr. Daniel Courneya is known for his compassionate and personalized approach to patient care. He takes the time to listen to his patients' concerns and works closely with them to develop a treatment plan that meets their individual needs.
Kelly Kittelson – Director of Diagnostic Imaging
Hello, my name is Kelly Kittelson (Franko), Diagnostic Imaging Director. International Falls, MN, is my hometown. In 1997, I achieved the honor of graduating as salutatorian from my class. I pursued my passion for healthcare by attending Rainy River Community College, where I successfully graduated from the practical nursing program in 1999.
My career in healthcare began in the field of Home Health Care, where I dedicated over 15 years of my life to providing care for mainly children with special needs. Seeking further growth in Healthcare, I expanded my skills by working as a pharmacy technician for approximately two years. Additionally, I had the opportunity to work for airline industry, spending a decade at Delta Airlines, where I honed my customer service skills and learned about the airline industry.
In October of 2015, I started my journey at Rainy Lake Medical Center, joining the Radiology Department as an ancillary aide. It didn't take long for me to realize that I had found my passion. I then pursued an X-ray Operator course, becoming a certified x-ray technician by passing the ARRT boards in 2020.
Continuing my upward trajectory, I am thrilled to have recently been promoted to the role of Diagnostic Imaging Director at Rainy Lake Medical Center. I am also dedicated to furthering my education, currently pursuing my bachelor's degree.
In my free time I enjoy spending as much time I can with my family and friends. We very much enjoy the outdoors, fishing, shack time and wheeling with the kids.
Working in the medical field, particularly within the Diagnostic Imaging department, has been an incredibly fulfilling experience. I am committed to making a positive impact in the lives of patients and ensuring they receive the highest quality of care. Rainy Lake Medical Center is an environment in which I thrive, and I am eager to continually contribute to the advancements and successes of our team.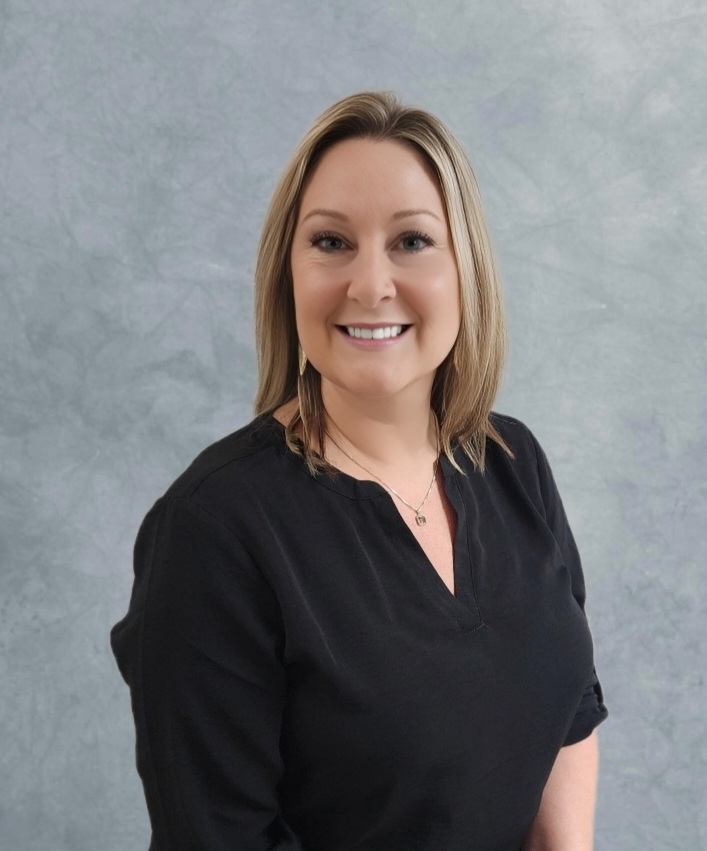 Briauna Becvar
Hello, I'm Briauna Becvar, an RT(R) – Radiologic Technologist! I obtained my education from Lake Superior College in Duluth, MN, where I built a strong foundation in the field of medical imaging. Alongside my studies, I also worked as a phlebotomist at Essentia Health-St. Mary's Medical Center, allowing me to gain valuable experience in patient care.
In May of 2022, I successfully completed the imaging program and returned to my hometown of International Falls, marking the beginning of my career as a Radiologic Technologist at Rainy Lake Medical Center. It gives me great pride to contribute my skills and knowledge to my local community, helping to provide excellent healthcare services.
During my free time, I enjoy spending my time with family, friends, and my adorable yellow lab, Lola. Additionally, I enjoy exploring the creative world of arts, crafts, and DIY projects. Engaging in these activities allows my creativity to flow and allows me to unwind.
In my current role, I carry out a range of duties, including performing general X-rays, assisting in imaging procedures in the operating room (OR), conducting computed tomography (CT) scans, undertaking bone density scans (DEXA), and participating in fluoroscopy procedures. Each day, I strive to expand my knowledge and confidence in all of these essential radiology roles. The opportunity to continually learn and grow in my profession fills me with excitement and motivation.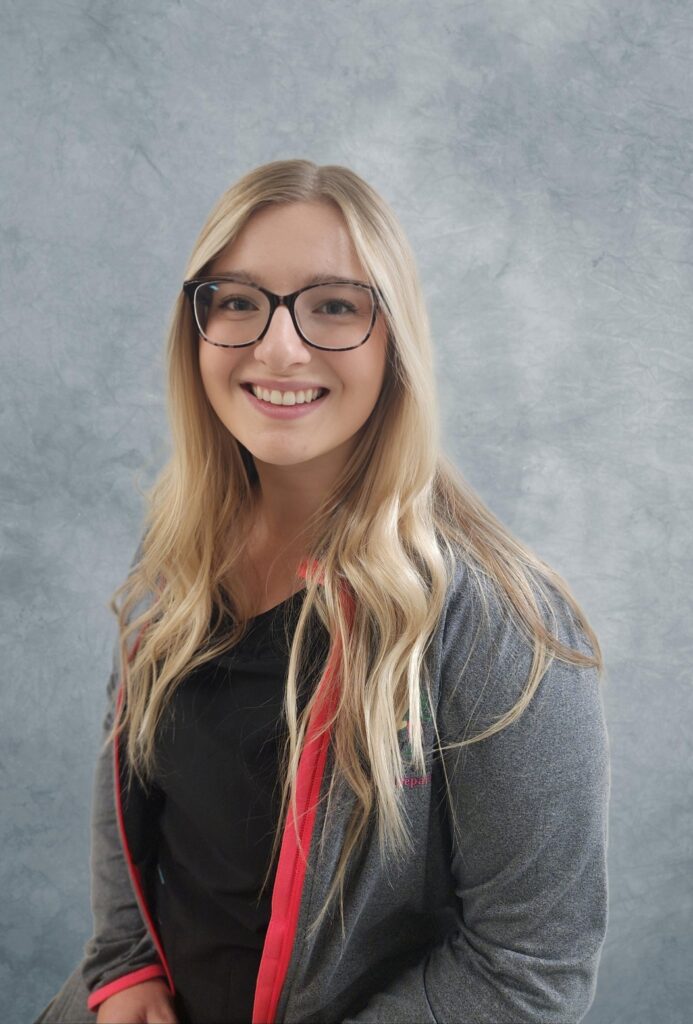 Gina Mott
My name is Gina Mott (RT(R)(M) (MR), I am registered in X-ray, mammography, and MRI
I grew up in Fairbanks, Alaska, where I completed my AAS degree in Radiologic Sciences in 2006. Immediately after graduating, I began my career as an X-ray technologist at Fairbanks Memorial Hospital. During my time there, I gained extensive experience working with various imaging modalities and honed my skills in X-ray technology.
In 2008, I further expanded my opportunities by becoming registered in mammography. For the next thirteen years, from 2008 to 2021, I worked as both a mammography and X-ray technologist. During this time, I had the opportunity to run the breast center at Fairbanks, Alaska briefly in 2018.
In 2021, I decided to pursue new opportunities and relocated to Idaho, where I took on a position as a mammography/X-ray tech. While there, I had the opportunity to cross-train in MRI, with a specific focus on breast MRI.
In 2022 I accepted a position at RLMC, I took on a role that involves working in Mammography, X-ray, CT, and MRI. I am dedicated to providing high-quality imaging services here at RLMC. My future goal is to attain certification in CT.
When I'm not working, my husband and I are building our dream home in Birchdale. I enjoy spending my free time on milling wood with our sawmill, using power tools, pounding nails, and spending time with my dogs and husband outdoors.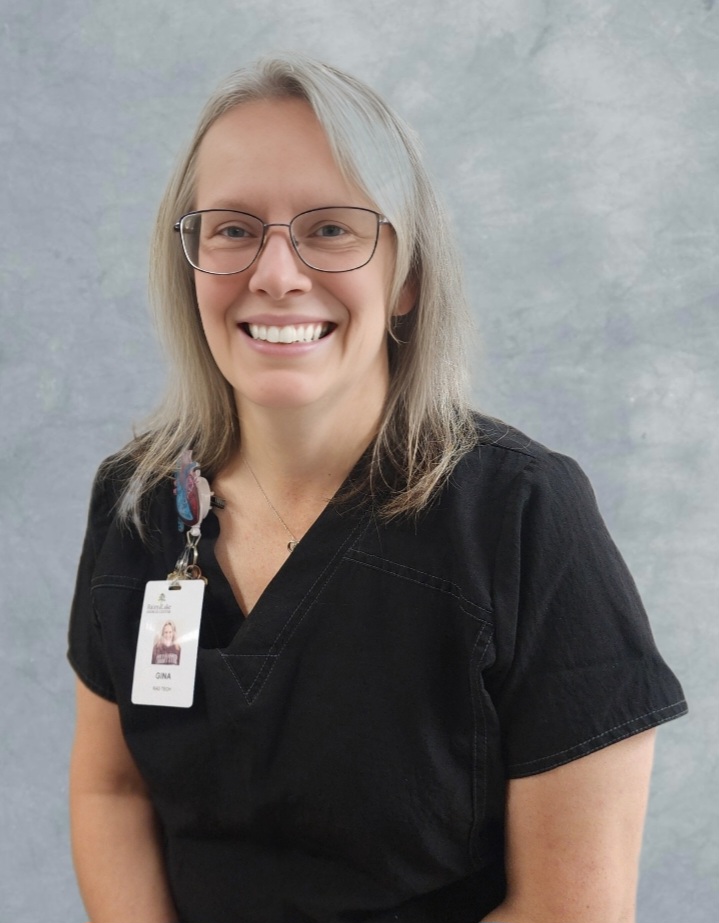 Sean Maher
My name is Sean Maher (RT(R)(CT)), and I was born and raised in Ventura County, California. I've been working in the medical field since 1990, with focus in radiology. In 2010, I graduated with honors from X-Ray School, showing my dedication and commitment.
Building upon my skills, I obtained my CT license in 2015, further expanding my expertise in medical imaging.
For three years, I worked for a mobile radiology company, where I provided diagnostic services to various healthcare facilities. I gained valuable experience as a radiologic technologist at Sacramento State Prison for a year.
In 2019, I accepted a new career opportunity at Rainy Lake Medical Center in International Falls, Minnesota. Currently, I specialize in performing diagnostic X-Rays, CT scans, Dexa scans, and Fluoro procedures. My desire for growth drives me forward, and I aspire to become certified in MRI in the near future.
Beyond my professional life, I find joy in indulging in my hobbies. In my free time, you will often find me immersed in the nostalgia of 70s sitcoms and movies.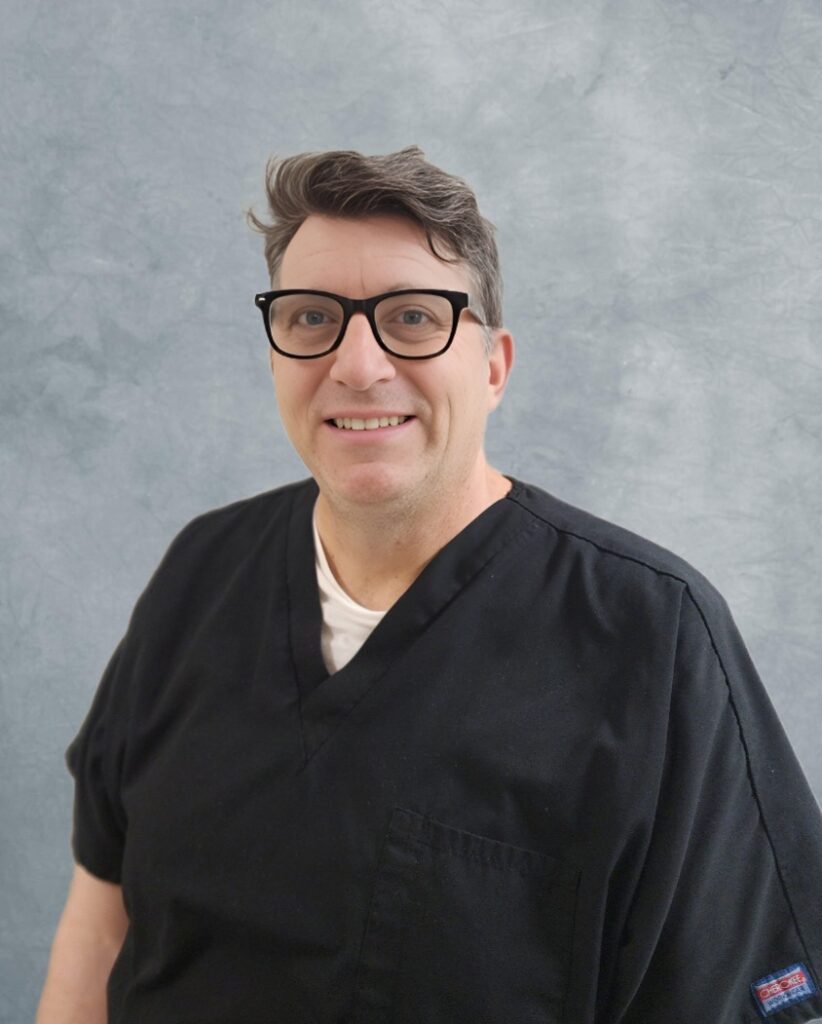 Jamie Graves
Hello, my name is Jamie Graves. I graduated from Falls High School in 1994 and went on to achieve academic honors at RRCC, where I focused on radiology. For the past 23 years, I have worked as a dedicated bartender, but I recently had the opportunity to join RLMC in the radiology department as an ancillary aide. In this role, I am excited to gain valuable experience and soon transition into the position of an x-ray operator.
My passion for radiology has motivated me to pursue further education to become a radiologic technologist (rad tech) in the future. I am committed to expanding my knowledge and skills in order to provide exceptional patient care and contribute to the field of diagnostic imaging in all aspects.
Beyond my professional life, I enjoy spending my free time doing outdoor activities such as hunting and fishing. I greatly value the importance of spending quality time with my loved ones, both family and friends.
I am excited about the path that lies ahead and look forward to making a positive impact in the field of radiology.
Rachel Ziemba
Hello, my name is Rachel Ziemba RT(R)(M),RDMS(OBGYN)(Ab). I am an International Falls native currently residing in Littlefork. In 2011, I graduated from Lake Superior College with an A.A.S. in Radiologic Technology. Following my graduation, I had the opportunity to work in Duluth before deciding to return to my hometown of International Falls.
I have spent my last 12 years honing my skills in Radiology and Mammography and most recently, I completed Sonography school, which has allowed me to specialize in this fascinating field. I am now proudly serving as a Sonographer at RLMC, utilizing my education to provide advanced care to our patients.
In my free time, I love spending time outdoors, whether it's spending time on Rainy Lake or the Family "hunting shack". I also enjoy reading, listening to music, and enjoying time with my family.
Looking ahead, my future ambition is to expand my skills by becoming certified in CT (Computed Tomography) while also considering the possibility of pursuing certification in MRI (Magnetic Resonance Imaging) in the future. I am dedicated to continuous learning and growth within the field of radiology.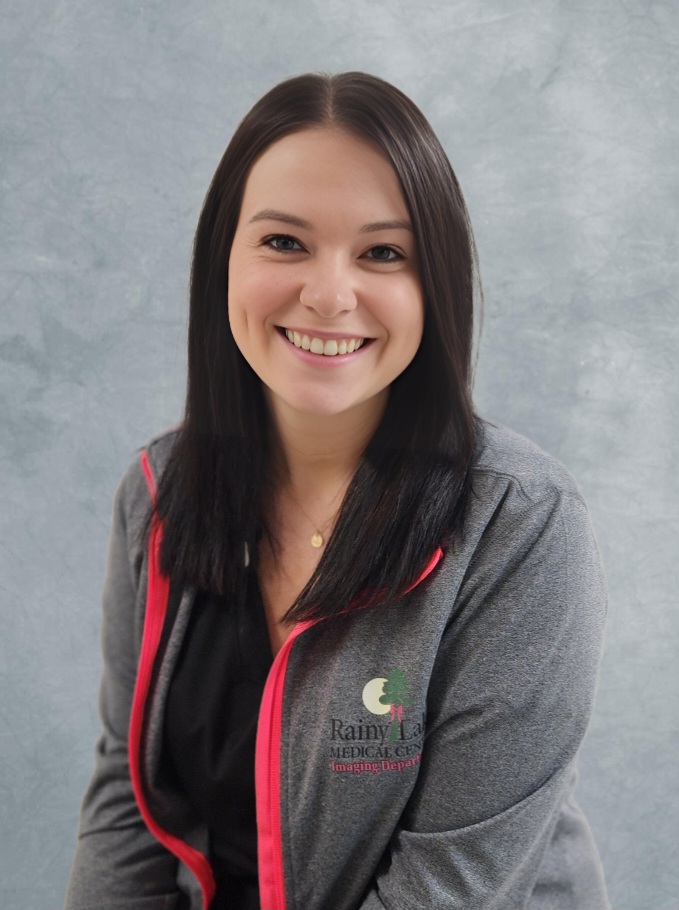 Ashley Baron
Hi I'm Ashley Baron RT (R)(M)(CT), a proud native of International Falls. When I'm not busy working, you'll find me indulging in my love for the great outdoors or spending quality time at the rink with my 4 amazing kids.
My educational journey started strong when I graduated high school with an impressive AA degree and a perfect 4.0 GPA. Initially, my focus was on pursuing a Bachelor's in Nursing to become a Nurse Anesthetist. However, halfway through the nursing program in Bemidji, I discovered that my true passion led me elsewhere.
After having my first child and adopting my niece, I made the decision to return to college and graduated with an associate's degree in the science of radiography. On this path, I completed clinicals in Bemidji, MN allowing me to gain extensive exposure to various areas of radiography. With a particular focus in surgery and the cardiac cath lab, I flourished in intense situations and developed the confidence to provide quality patient care.
At present, I serve as a "float tech" at RLMC, where I am a multi-modality technologist proficient in performing high-quality diagnostic imaging for breast imaging, computed tomography, surgical C-arm, and fluoroscopy. Looking towards the future, I would like to see myself growing as a Radiologist Assistant, further advancing my skills.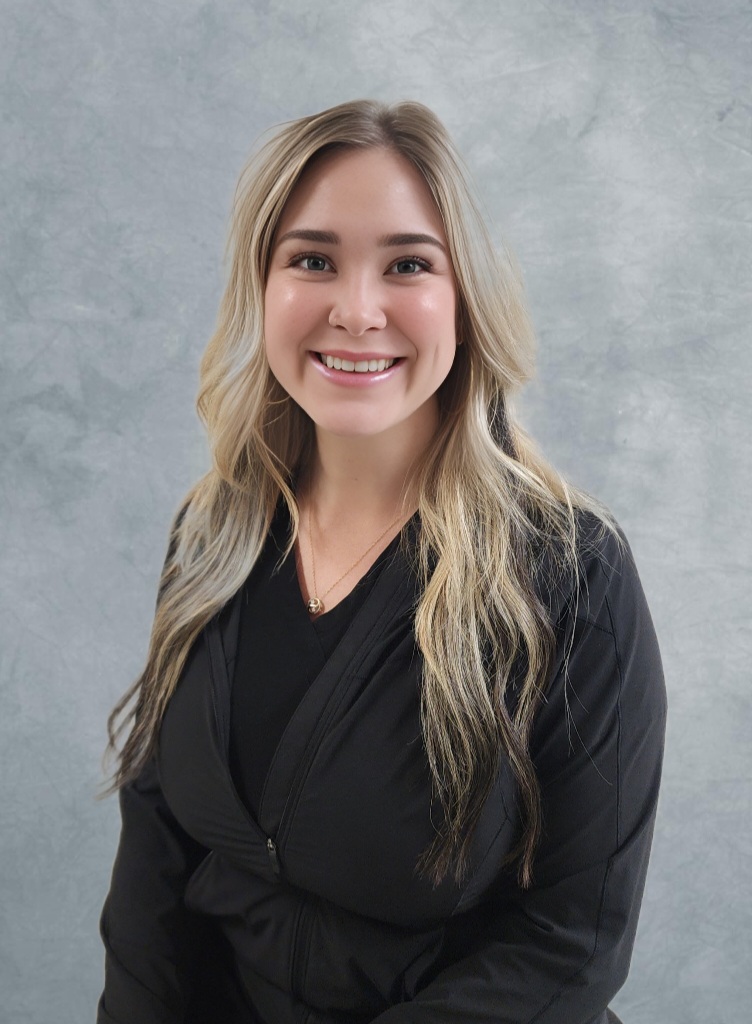 Brianna Schmidt
Hello, everyone! My name is Brianna Schmidt, and I am an RT (R)(CT)(ARRT) currently residing in International Falls. Originally from Iowa, I made the move to this beautiful place in 2018.
My experience in the radiology field began in Iowa, where I attended X-ray school and gained valuable knowledge and skills. I worked at Mercy Hospital in Iowa, honing my expertise in various areas such as X-ray, CT, Dexa, and fluoroscopy. Currently, I primarily work weekends here at RLMC doing mainly CT and X-Ray.
However, my passion extends beyond the day-to-day responsibilities. When I'm not wearing my scrubs, you can find me indulging in a good book, casting a line while fishing, or enjoying quality time with my family.
I am dedicated to my profession and committed to delivering excellent patient care. As I continue to grow and expand my knowledge, I look forward to facing new challenges and making a positive impact in the field of radiology.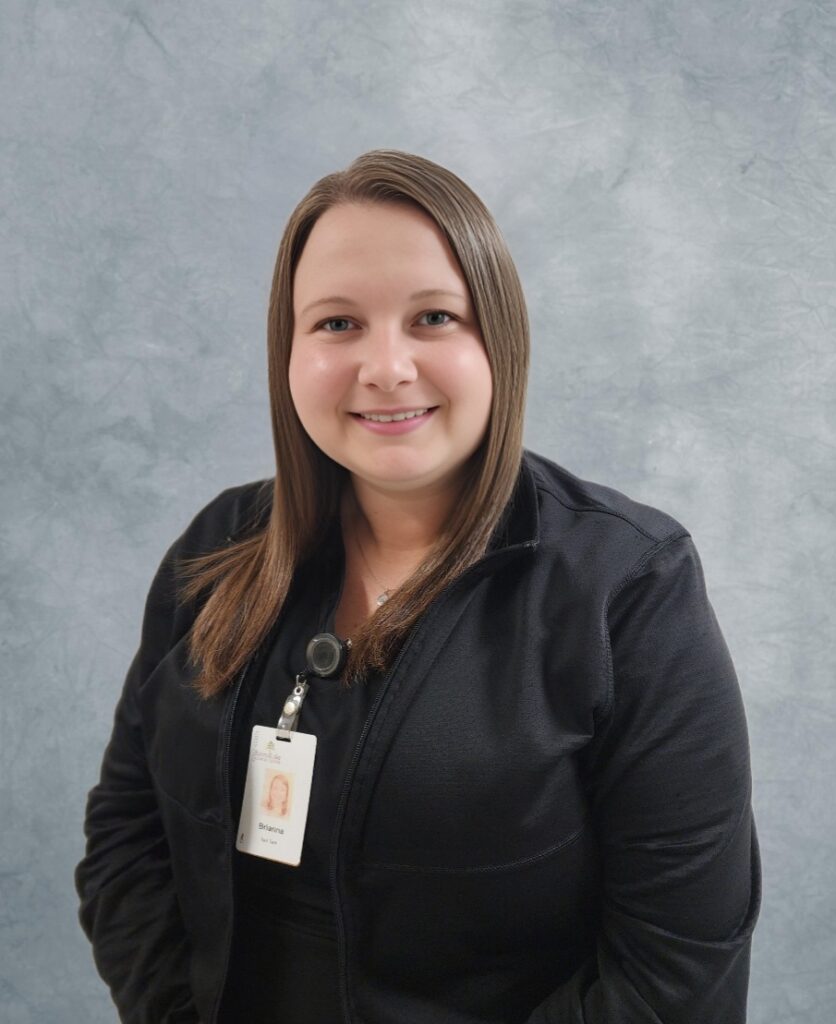 Lucas Jorgensen
Hello, my name is Lucas Jorgensen I was born in Zealand, an island of Denmark, specifically from the city of Roskilde, which used to be the capital of Denmark. During my childhood, my family and I moved to Brainerd, MN. After graduation, I started my college years pursuing a degree in engineering and then eventually I pursued healthcare and earned a degree as a Radiologic Technologist from LSC in 2013.
Throughout my career, I have gained a diverse range of experiences. I started working as a Class B Press Operator and later interned at the North American Research Center for UPM. I have enjoyed learning and exploring different fields.
In 2014, I joined Rainy Lake Medical Center, where I continue to work to this day. I work in performing X-ray, CT, flouro and DEXA scans.
Outside of work, I have a few hobbies that bring me happiness. I enjoy playing with RC vehicles such as cars, helicopters, and drones, as it combines my passion for technology and exploration. Additionally, spending time by the lake with my dog I recently adopted.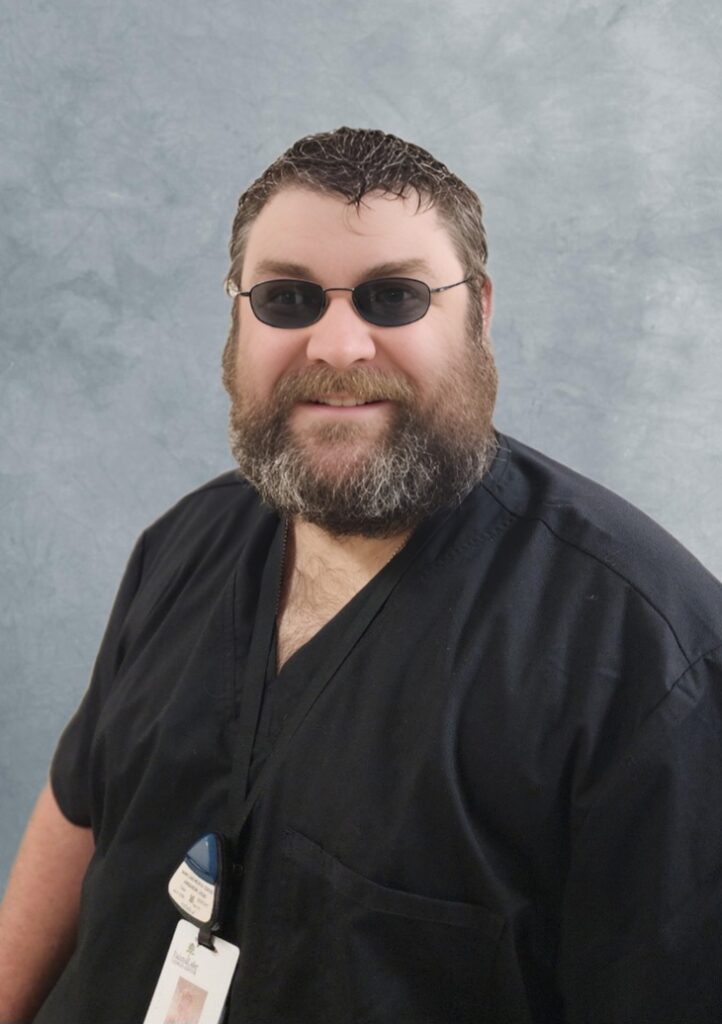 Paul Youso
Hello, my name is Paul Youso BS, RT (R)(CT)(MR) RDMS(AB), RVT(VT), and I am an experienced imaging technologist with 18 years of service in the field. I completed my education at Lake Superior College, specializing in X-ray and ultrasound, and obtained my bachelor's degree from Mercy College.
Throughout my career, I have been continuously learning and staying up-to-date with the latest advancements in medical imaging technology. I hold certifications in radiography (RT), computed tomography (CT), magnetic resonance imaging (MR), abdominal sonography (RDMS-AB), and vascular technology (RVT-VT). I have a genuine love for personal growth and expanding my knowledge base, learning new things.
When I'm not at work, I find peace in being outside. Whether it's engaging in activities like playing with my children, gardening, fishing, hunting, or indulging in woodworking, the outdoors serves as a source of enjoyment for me. However, the ultimate happiness in my life comes from spending quality time with my family.